Micropolis

circa 1973
The Last Iteration of Micropolis, disbanded in November 1973
Steve Hawes, Charles Hefton, Chris Bowman, Bob Gallant (back), Todd Merriman, Jerry Brooks, Jay Street, John Terciano, Sonny Prewitt
Picture was taken at the Beggar's Banquet, Louisville, Kentucky in 1973 by Cliff the Roadie with Todd's camera.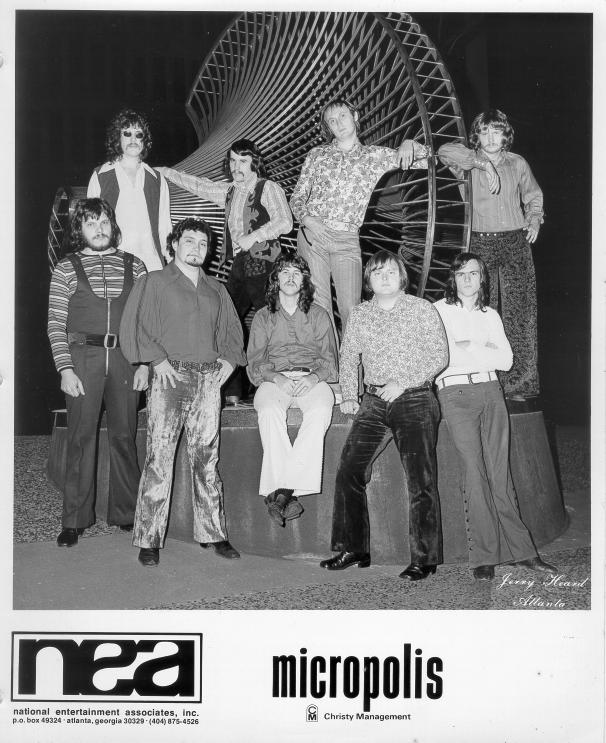 Todd Merriman, Charles Hefton, Hugh Adams, Steve Hawes, Jay Street, Jim Chase, Bob Gallant, Sonny Prewitt, Chris Bowman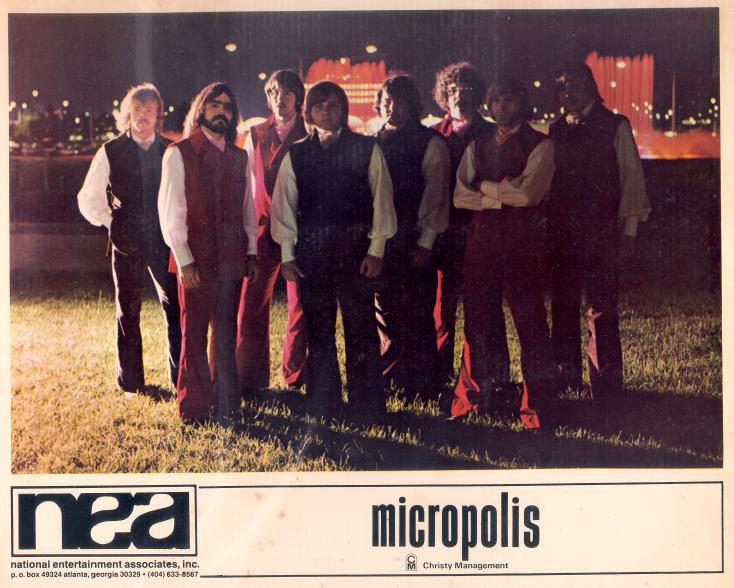 circa 1972?
During the "Show Band" Phase
Craig Harbor, Daryll Huffman, Jay Street, Bob Gallant, Gary Doty, Charles Hefton, Dave Dave Harler, Todd Merriman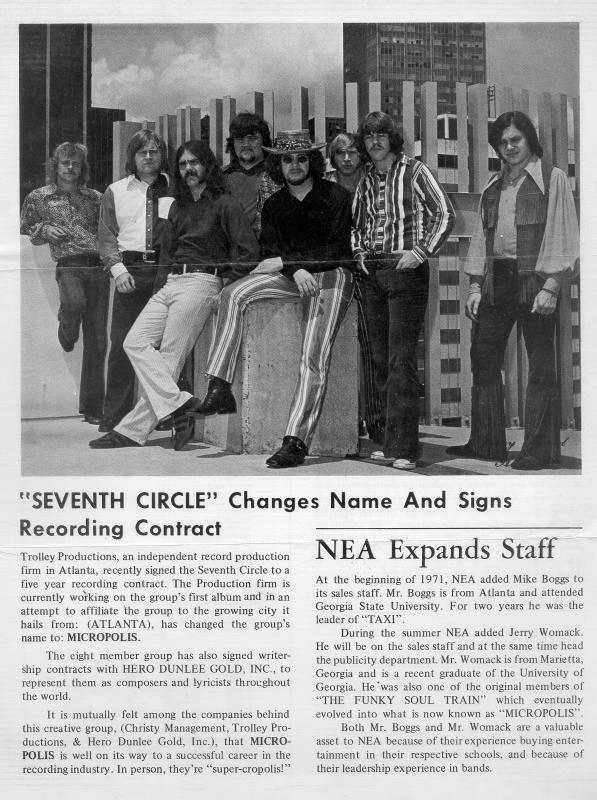 Craig Harbor, Bob Gallant, Daryl Huffman, Gary Doty, Charles Hefton, Dave Haler, Jay Street, Todd Merriman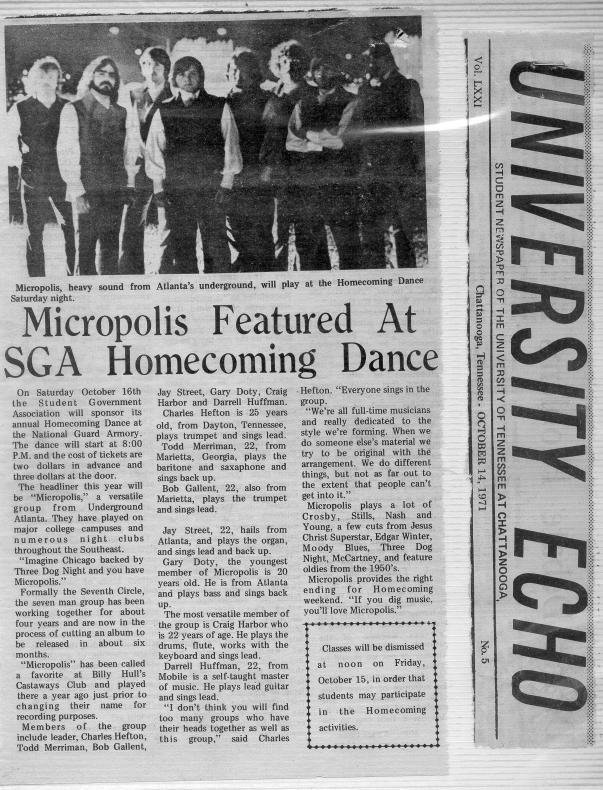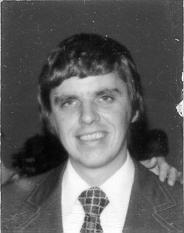 Frank Joiner, Personal Manager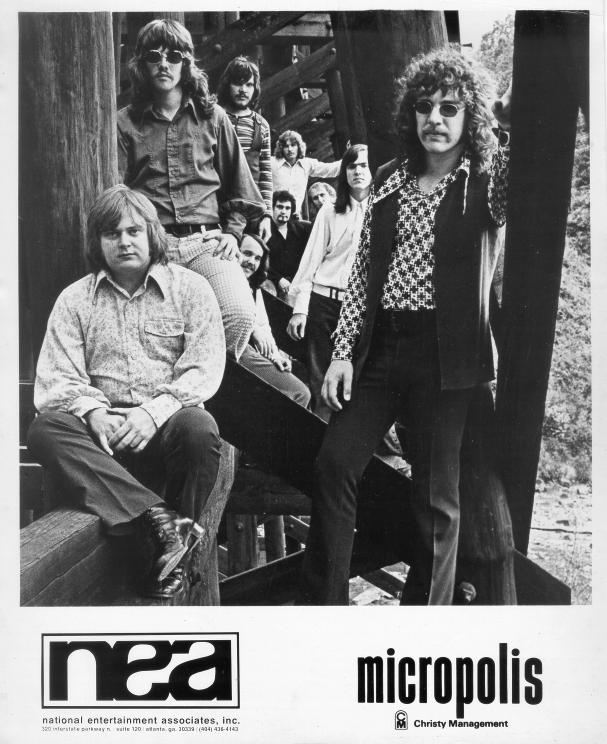 Bob Gallant, Charles Hefton, Jay Street, Steve Hawes, Sonny Prewitt, Todd Merriman, Hugh Adams, Jim Chase, Chris Bowman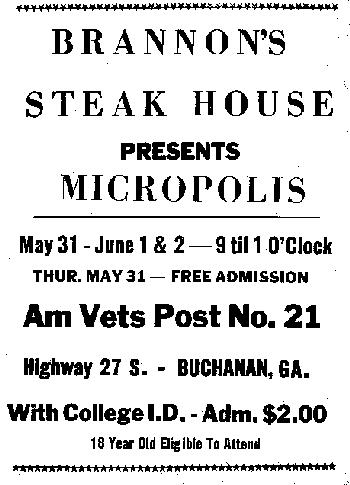 Hey, now we've hit the Big Time!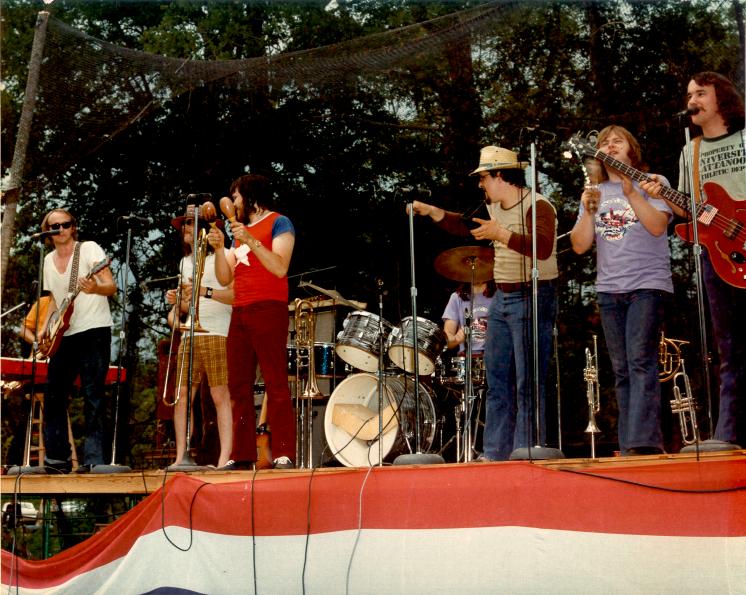 Micropolis entertaining at the Atlanta Raft Race.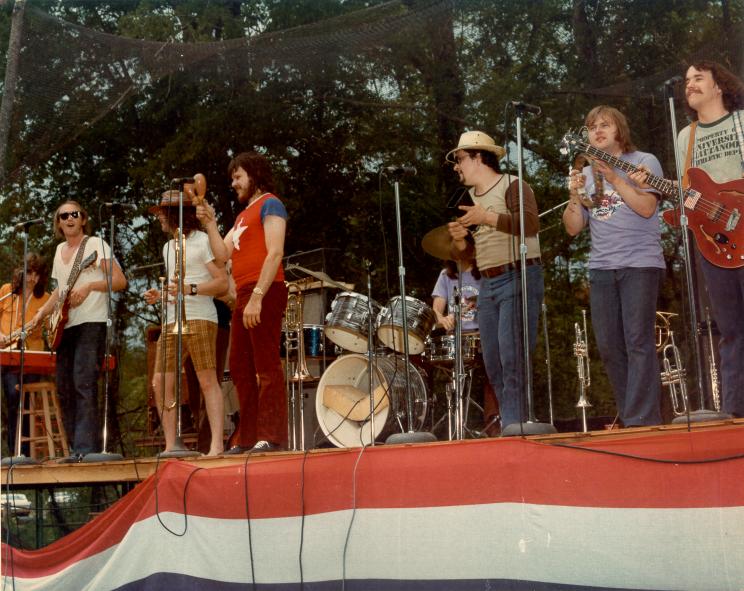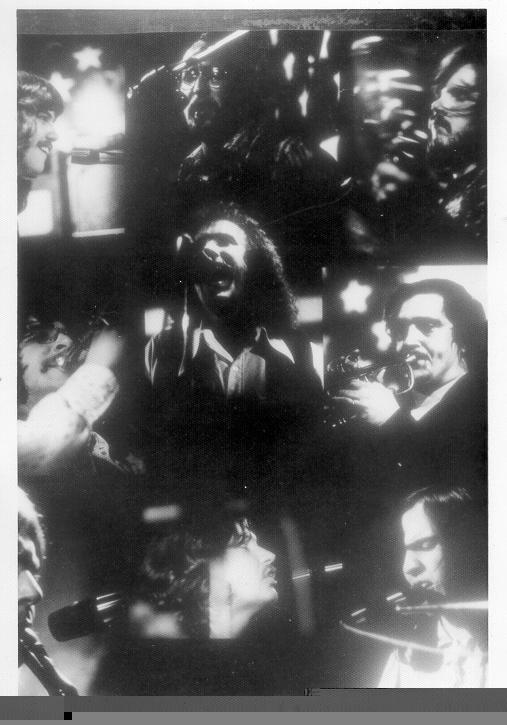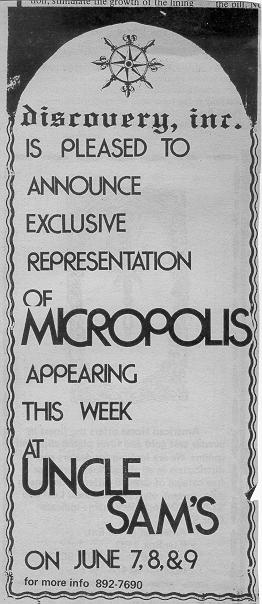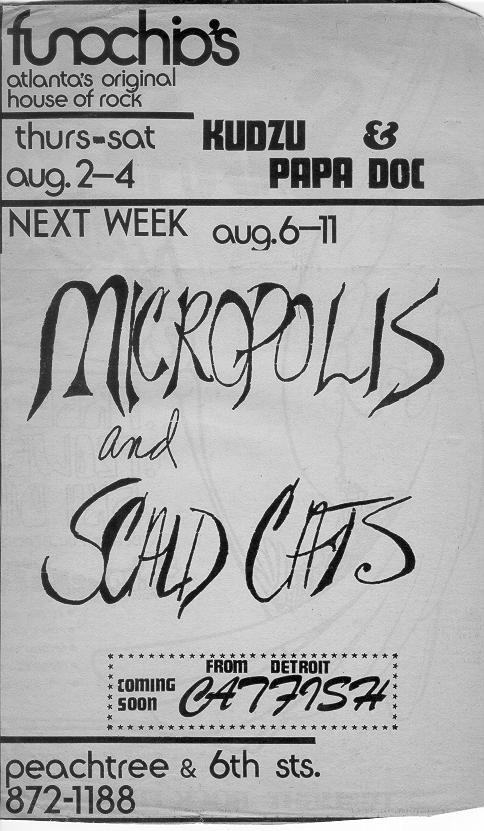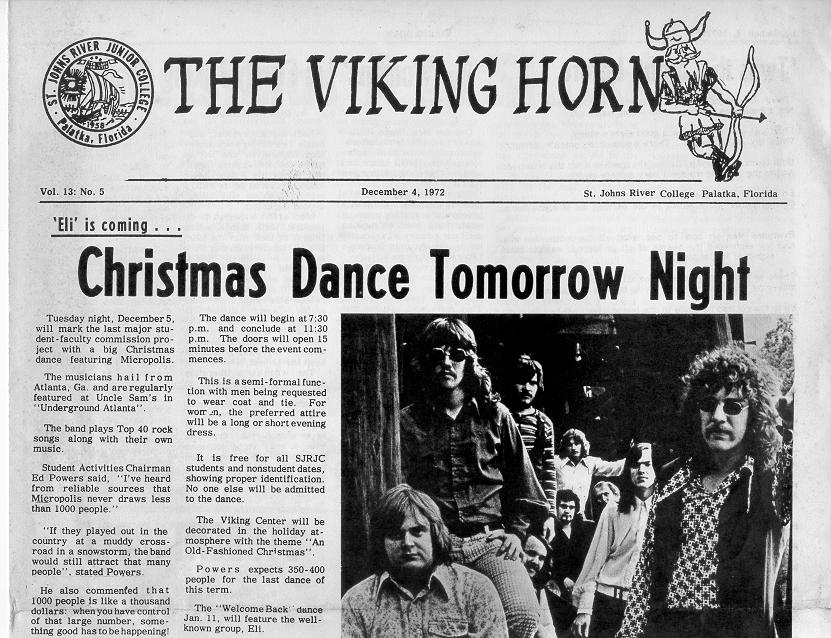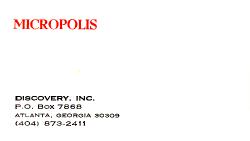 The Bumper Sticker circa 1972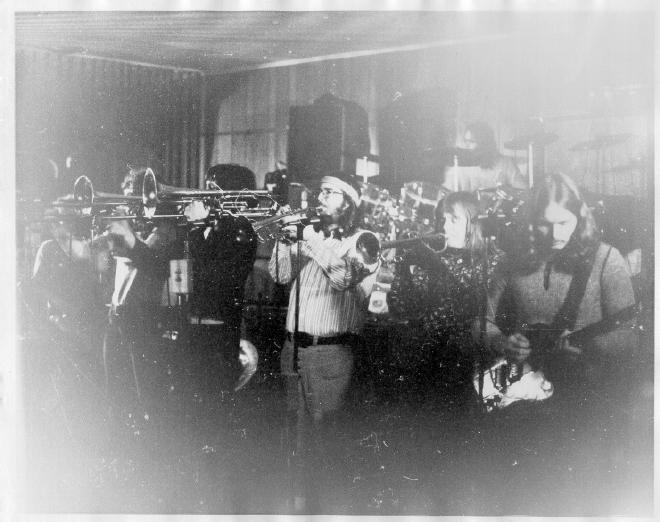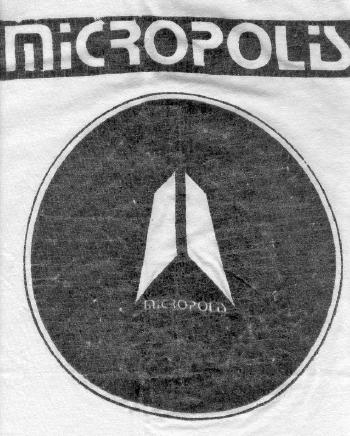 The Micropolis T-shirt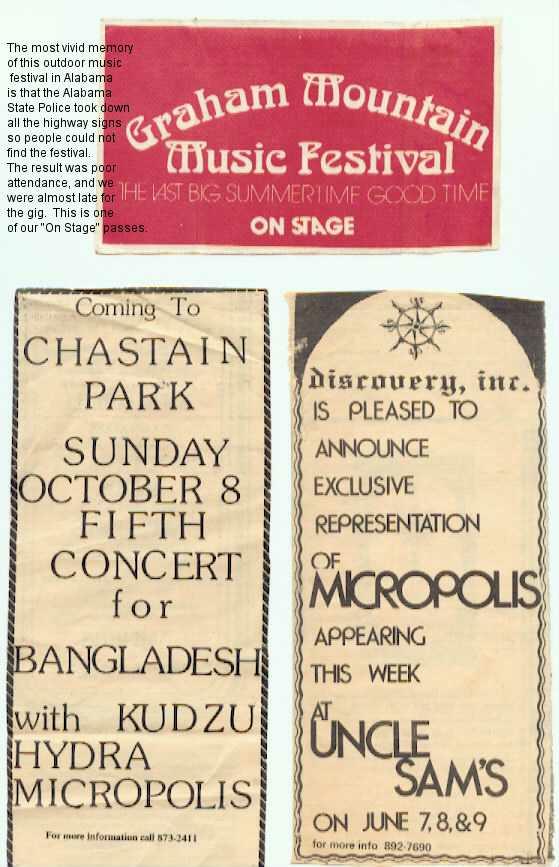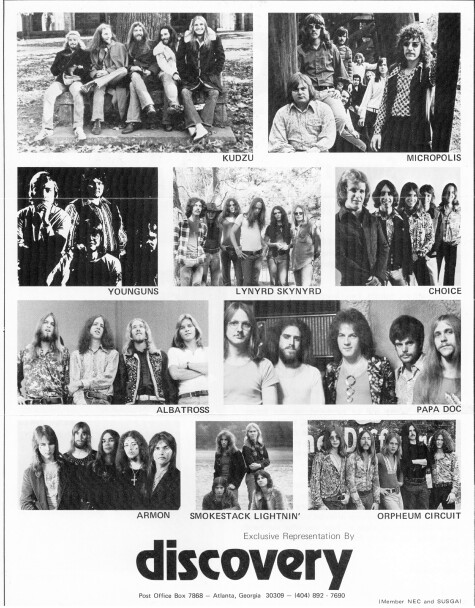 Read Bob Gallant's The Micropolis Journals, a history of a band breakup.
Read Jerry Brooks' Micropolis Recording Journal, 7/17/73
These sound files will probably have to be downloaded before playing.
[HOME]